If you encounter a Java applet in your web browser, and see a window display that says Application Blocked by Security Settings during installation of Security Policy Tool as shown below means your security settings have blocked an application from running with an insecure or expired JRE (Java Runtime Environment). It may be due to running an old version of Java on your computer.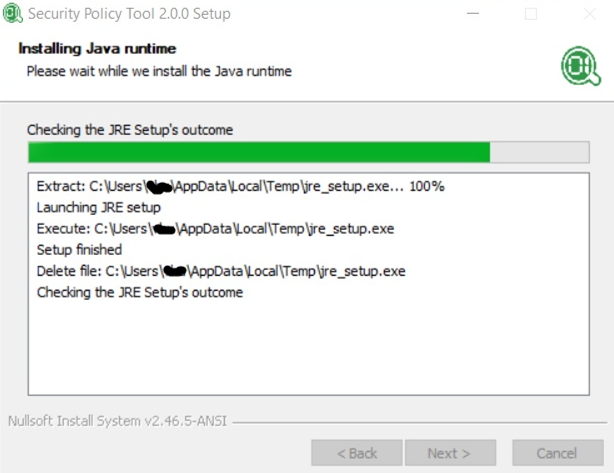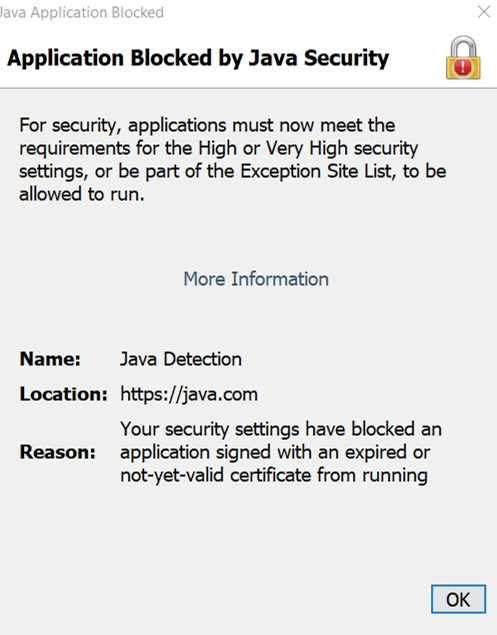 Here in the specific scenario, it have blocked https://java.com. You may use the Exception Site List to run any blocked application. To do, launch your computer's Java Control Panel, and click the Security tab: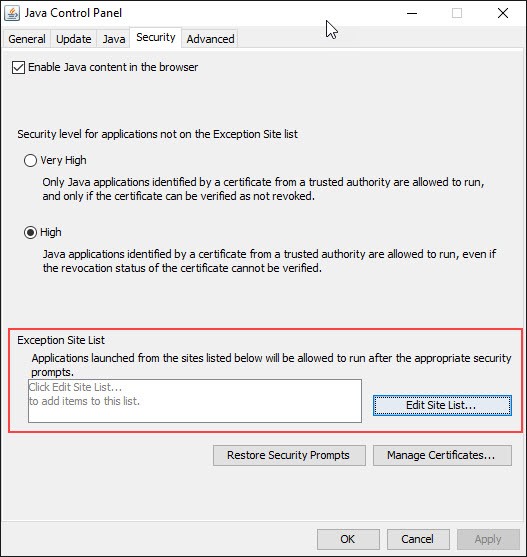 Click the Edit Site List button. A new Exception Site List window will display. Within the new Exception Site List window, click the Add button: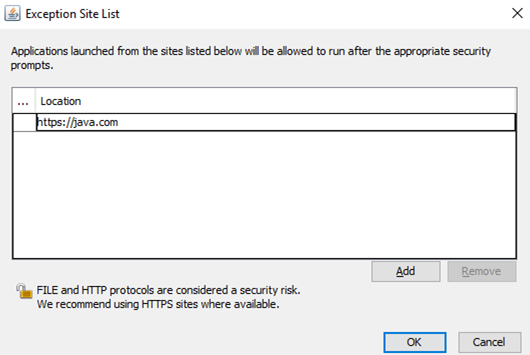 Click in the empty field under the Location field. Enter the URL (the URL should start with http:// or https://, for example, http://www.domain.com). The domain name of the embedded applet's codebase URL may differ from the domain name of the web page you are visiting. If so, add both domain names. Further information on How can I configure the Exception Site List?